Do you need an activity for a project management training course? An activity best suited to helping a project team develop? Something to test the teams skills with Stakeholders, Risk Planning, and creating a Work Breakdown Structure? Then you need The New Hangar Simulation!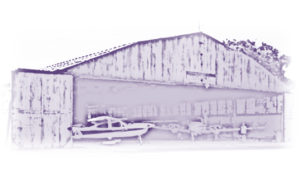 What is it?
The hangar simulation is a classroom/paper based simulation, and concerns the improvement and refurbishment of an aircraft hangar and its facilities at a remote airport location. The simulation is a paper based project, testing the ability of delegates to identify and mitigate risks, and create a work breakdown structure. Delegates are required to review the information supplied by five separate stakeholders as they seek to understand the project and create the detailed Work Breakdown Structure. Suitable for team sizes of 4 or 5, the simulation takes around 90 minutes to run, and 2 hours with a comprehensive review session.
Who is it for?
Students who want some experiential Project Management learning, or for project team members on a team building or Project Management course.  No prior knowledge of construction or engineering is required to complete the simulation.
Academics/Corporate Users – If you need more details, please contact us for details.
Why Use it?
To demonstrate the leadership, communication, and planning skills, required in real projects. The simulation allows delegates to experience the 'thrills and spills' of a real project in a safe environment.
What is included?
A Hard-Plastic Storage Box.
A Facilitator Folder with detailed instructions and feedback
5 Team Information Packs with instructions for up to 30 delegates/students
A USB stick with pdf copies of all the relevant information
Download the Hangar Simulation Flier
View the Hangar Simulation Blog
Product Images
Testimonials:
What project managers, academics and students say about the simulation:
The simulation was accurate and true to real life

Objectives were clear yet needed much self/group thinking

I think we needed more time for completion but then it wouldn't be a challenge!

I learnt more about risk & possibility & WBS which could benefit for our coursework.

It was really good to work with a team and produce a good result.

A great way of learning, I enjoyed it!
To buy the New Hangar Simulation contact Andrew@Ablesim.com