Membership, Qualifications, and Standards
Membership, Qualifications, and Standards. The Association for Project Management (APM) is the professional body for project managers.
With the APM gaining professional recognition as a chartered body in 2017, I thought I'd try and explain the different areas that APM membership can benefit project managers.
---
APM Membership:
Membership of the APM will gain you some credibility and advantages. Alongside other benefits, membership will look good on your CV, and set you aside from your competition at interviews. Membership says that you are serious about a project management career. APM membership is at various levels; student (now free!), associate, full, fellow, and honorary fellow. Visit the APM membership pages for details.
---
APM Qualifications:
Qualifications help you structure and plan your career path as a professional project manager. You do not particularly need to be a member of the APM to take their qualifications, although members do get discounts on the examination fees.
There is a set structure to APM qualifications:
APM Fundamentals Qualification (PFQ) (previously Introductory Certificate) – for Project team members – 60 Multi-choice questions in 1 hour.
APM Project Management Qualification (PMQ) – for those with some project experiences and a next step from the PFQ – a 3-hour knowledge-based examination paper.
APM Project Professional Qualification (PPQ) – for those looking for a route to full APM membership, with 4 modules studied over 2 years and 4 three hour competency-based examinations
Qualifications allow project managers to demonstrate their achievements and gain recognition.  Visit the APM Qualification pages for details.
---
APM Standards:
Standards demonstrate more than just qualifications and membership. They are there to demonstrate the top level of project management professionalism. Standards include commitment and accountability along with knowledge and competences.
Currently the APM has one standard, the Registered Project Professional (RPP) standard. Details on the RPP standard can be found here.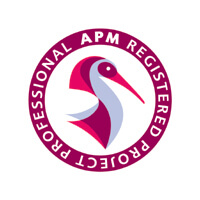 Registered Project Professional
However, the move to a chartered body means that by April 2018 there will be a further standard in project management, the Register of Chartered Project Professionals, with project managers allowed to use the post nominals ChPP. Information on chartered status can be found here.
RPP's will not automatically become chartered members, and neither will (any) membership of the APM (The Chartered Body for Project Professionals) allow the use of the Chartered Project Professional moniker.
Membership, Qualifications, and Standards. All different but inter-related, and all vital to a successful project management career.
If you've enjoyed this blog post, then please share it using the icons below. Thank you!
Posted On: 30th March 2017